WE ARE WORKING ON EXPORT ALL OVER EUROPE
HATA ZRUB supplies kits of wooden houses to the countries of the European Union, Asia, Africa, Australia. Interest in wooden houses from Ukraine is understandable – compared to European counterparts, the quality of HATA ZRUB wooden houses is at a high level, while the cost is much lower.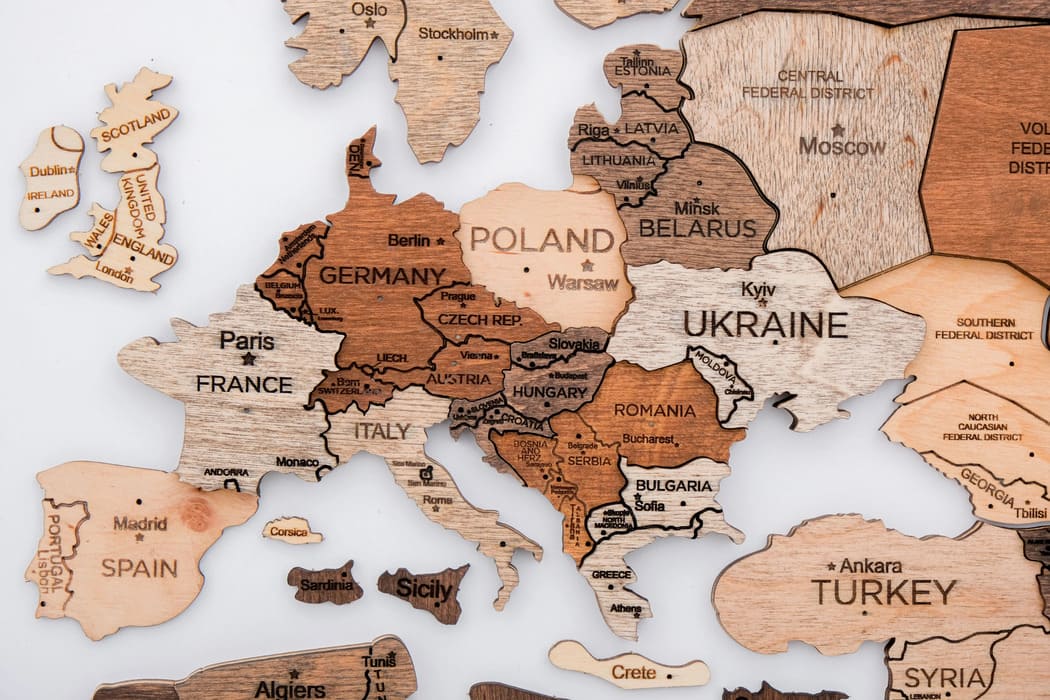 Export of wooden houses from Ukraine is a complex and responsible process that requires knowledge of many nuances of Ukrainian and foreign legislation. Particular attention should be paid to the nuances:
01
Accounting for heat conservation requirements in the country receiving the cargo and choosing the appropriate wall thickness on site;
02
Correct execution of the accompanying documents
03
Competent customs clearance of the goods with registration of the supplier company with the customs authorities of Ukraine as an exporter
04
Professional work of the declarant
05
Selection of vehicles that meet transportation requirements (humidity, temperature, delivery time, etc.), as well as much more.
ADVANTAGES OF ORDERING A HOUSE FOR EXPORT FROM OUR COMPANY
Quality
We offer only quality products, respect our customers and value our name.
Experience
We have experience in export deliveries, we know the specifics of document preparation and customs clearance.
Professionalism
Our designers will work out the construction of the house in detail, take into account your wishes in combination with the requirements for reliability and strength of the structure.
Convenience
You will receive reliable information from professional designers, engineers, builders, as a result of which you will be able to choose the optimal project, material for walls, roof, floor, etc. your future home
Workforce
If necessary, we can send a construction crew or a technical specialist to the installation site
No risk
You do not need to risk and make a prepayment of 90-100% of the order value before making the kit. Payment is made in stages.
DREAMS COME TRUE WITH A HATA-ZRUB
The beauty of forms and the natural purity of the material are combined in this technology. A house made of cylindrical timber will be a good choice for both permanent residence and seasonal (vacation). Life in it is always filled with good mood, health and strength of coniferous forests.

The construction of wooden houses is the art of supplementing nature with age-old wisdom in the construction of a reliable and cozy home.