CONSTRUCTION PRICES
Life in a wooden house is radically different from today's "classic" buildings. The sophistication of the forms, the incomparable real texture of the tree, the light and unique aroma of the alpine pine, as well as its own, special microclimate of the home, will not leave anyone indifferent.
Catalog of our works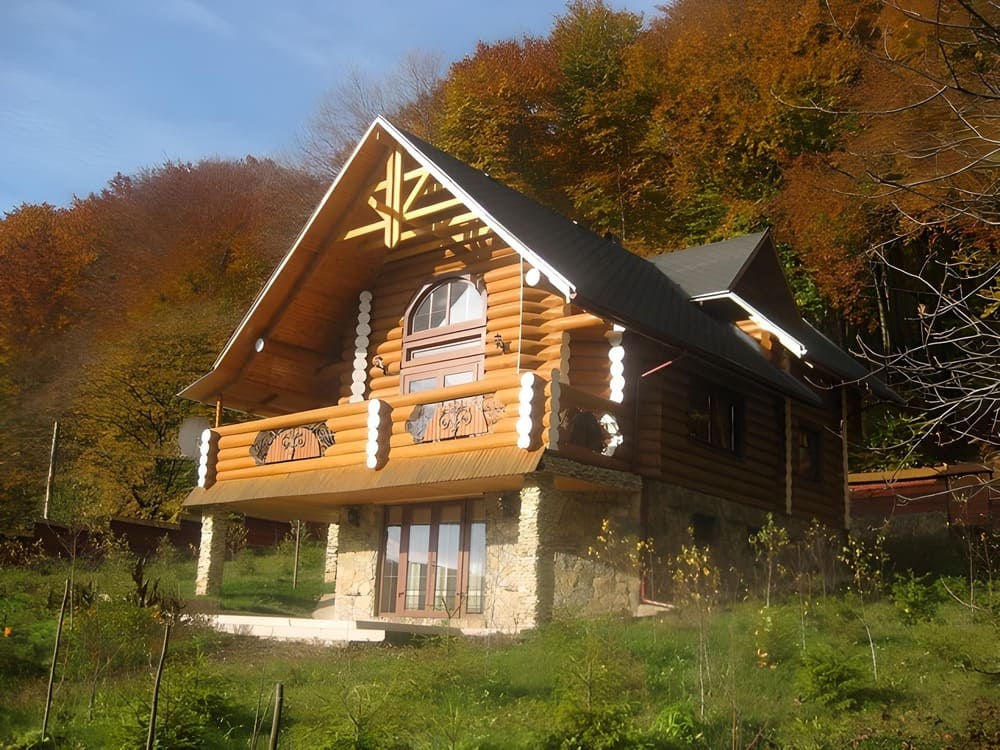 Будинок для проживання 2
Бажаєте зберегти нерви та дорогоцінний час? Наша компанія виконає всі види будівельних робіт, починаючи від проекту
Початок робот: 21.12.2016
Кiнець робот: 21.12.2016
Тип споруди: база вiдпочинку
Тип матерiалу: оцилiндрований брус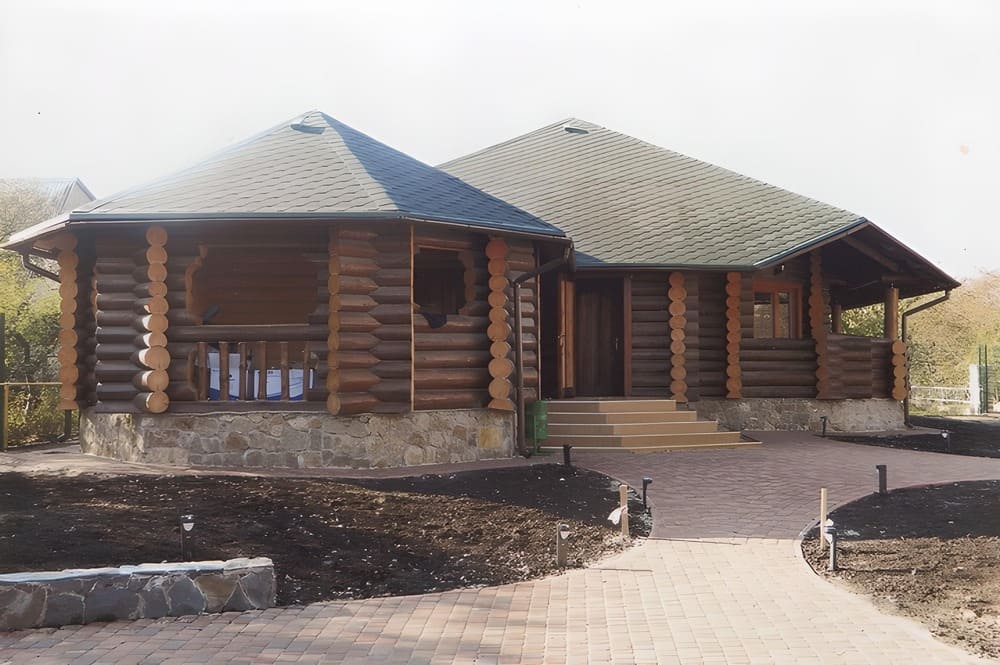 Будинок для проживання 1
Бажаєте зберегти нерви та дорогоцінний час? Наша компанія виконає всі види будівельних робіт, починаючи від проекту
Початок робот: 21.12.2016
Кiнець робот: 21.12.2016
Тип споруди: база вiдпочинку
Тип матерiалу: оцилiндрований брус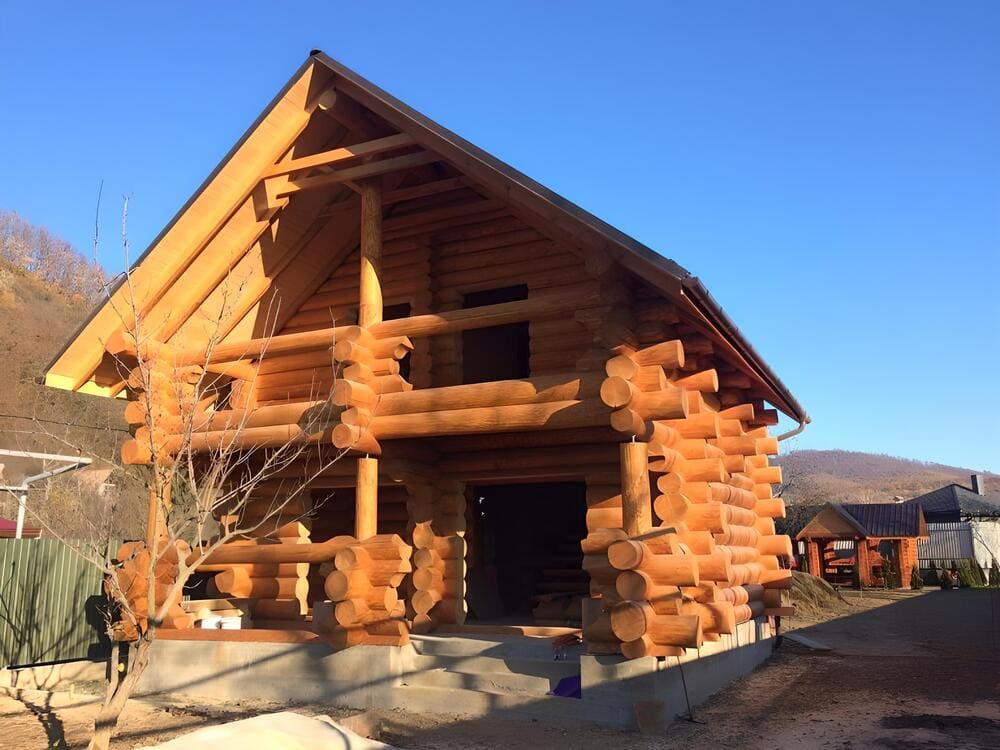 Будинок 7
Короткий опис
Початок робот: 21.12.2016
Кiнець робот: 21.12.2016
Тип споруди: Будинок
Тип матерiалу: оцилiндрований брус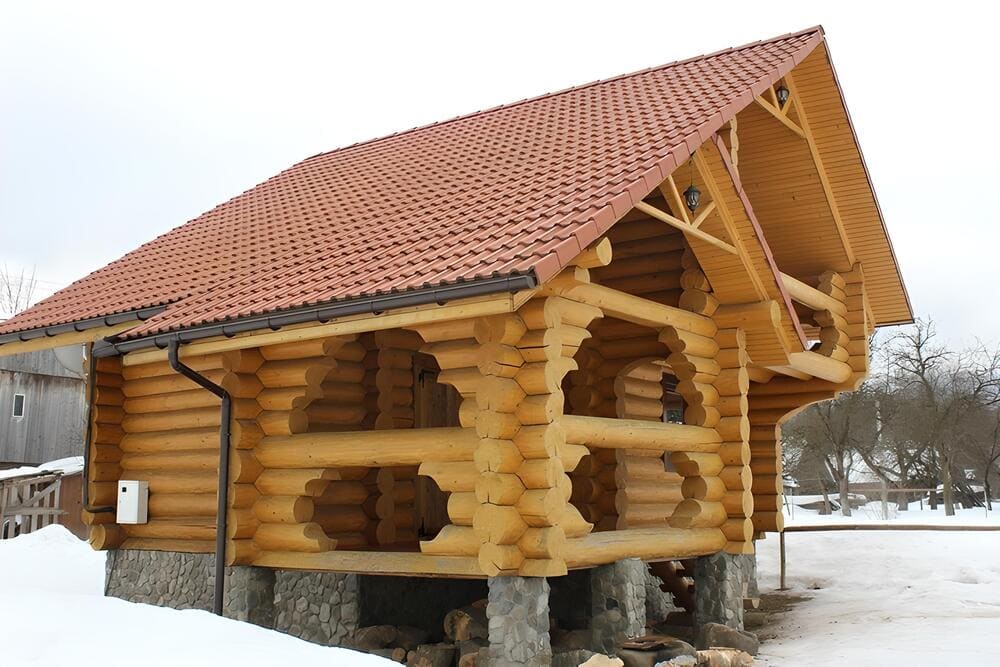 Будинок 9
Короткий опис
Початок робот: 21.12.2016
Кiнець робот: 21.12.2016
Тип споруди: Будинок
Тип матерiалу: оцилiндрований брус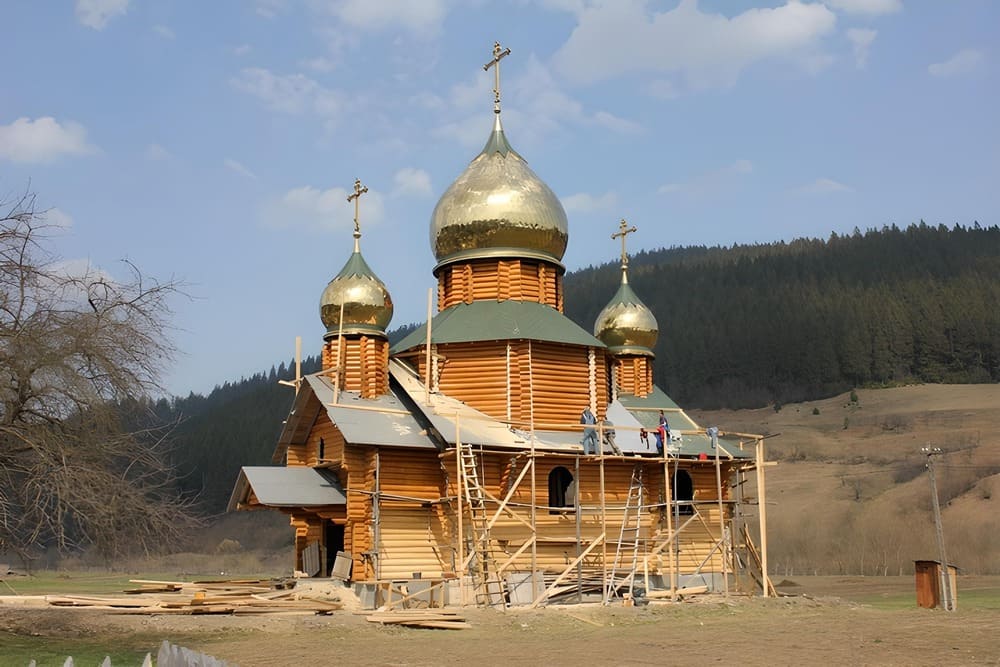 Храм
Короткий опис
Початок робот: 21.12.2016
Кiнець робот: 21.12.2016
Тип споруди: Храм
Тип матерiалу: оцилiндрований брус
VIDEO ABOUT OUR COMPANY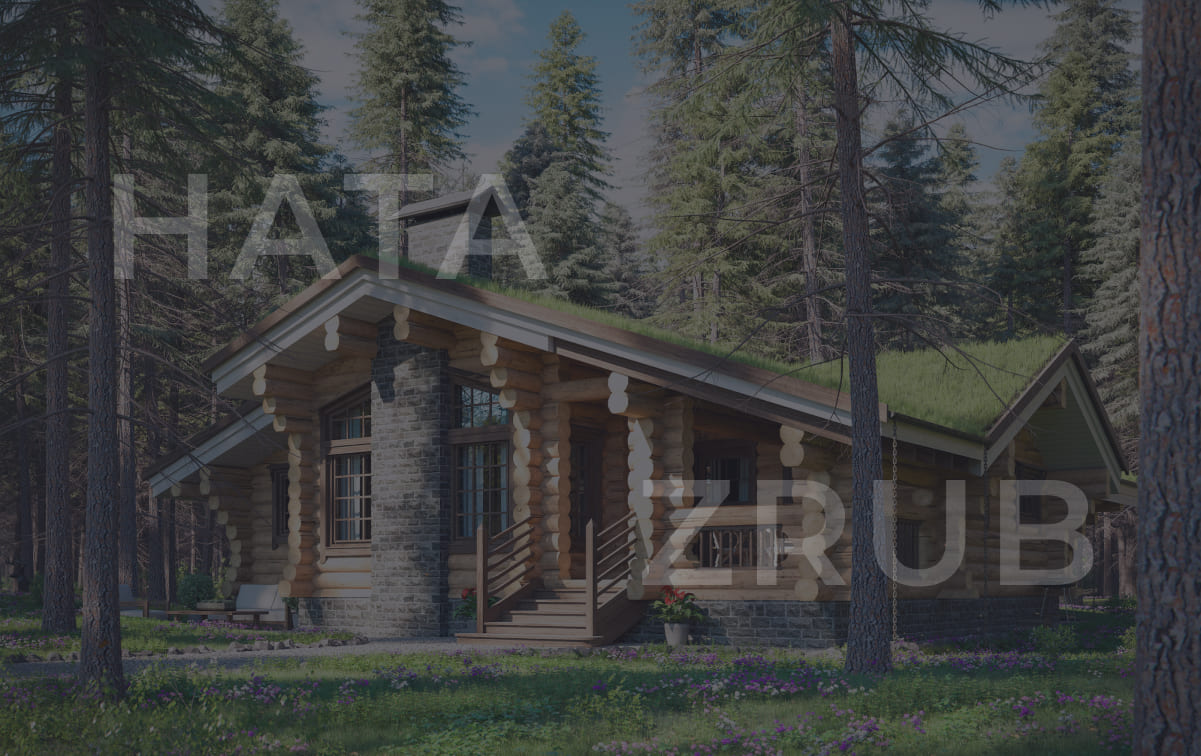 TYPES OF BUILDINGS THAT WE CAN BUILD
Churches, Temples, Chapels
Construction of wooden houses with HATA ZRUB it is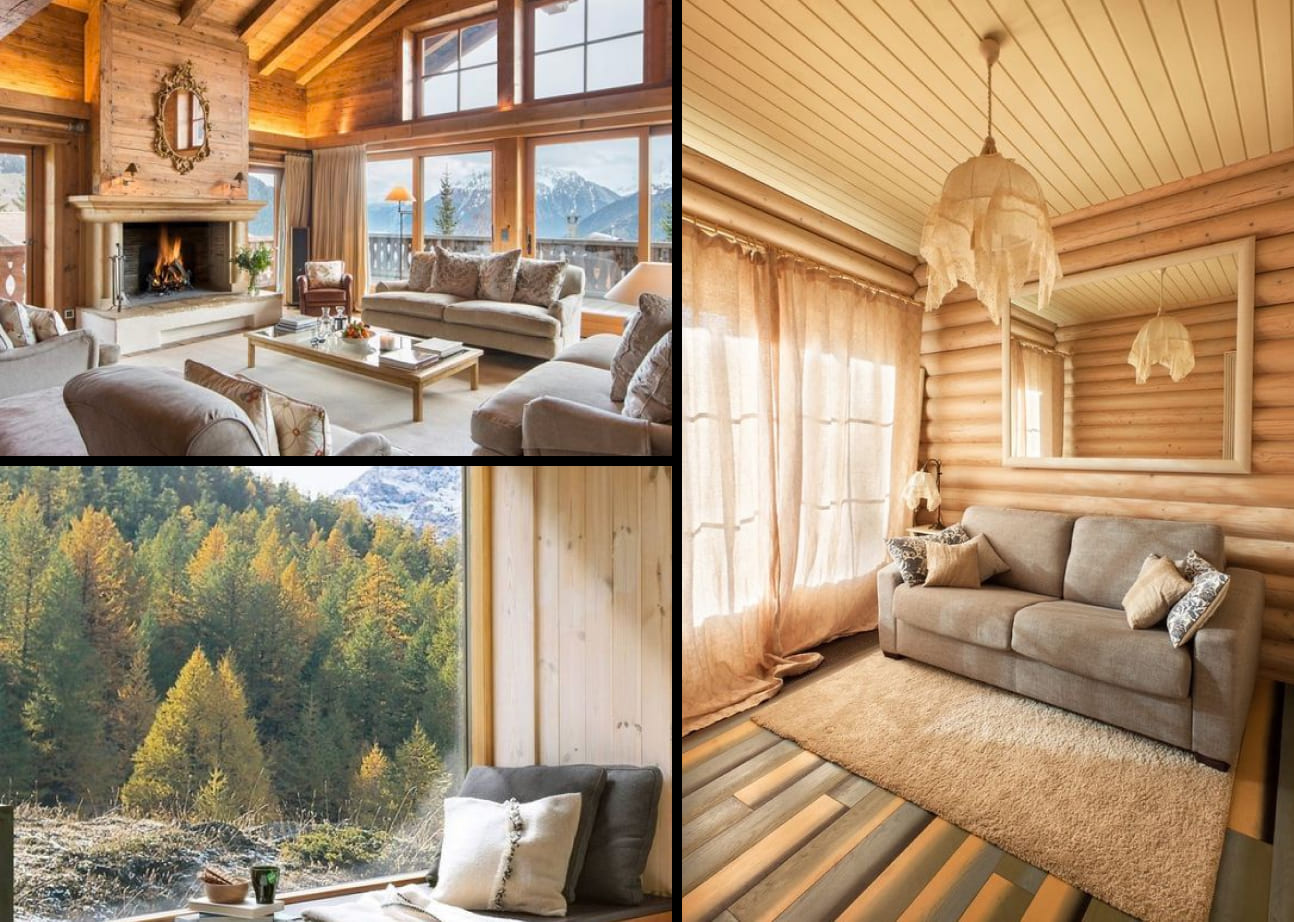 A comfortable life
Wooden houses are always warm in winter and cool in summer. Such houses have their own microclimate, which is regulated by the house itself. Thanks to the special structure of the tree, humidity control in the room, temperature comfort and the system of natural ventilation (micro drafts) always remain at the optimal level for a person. Convenient and modern planning from design companies will make every square meter of the house rational and smart.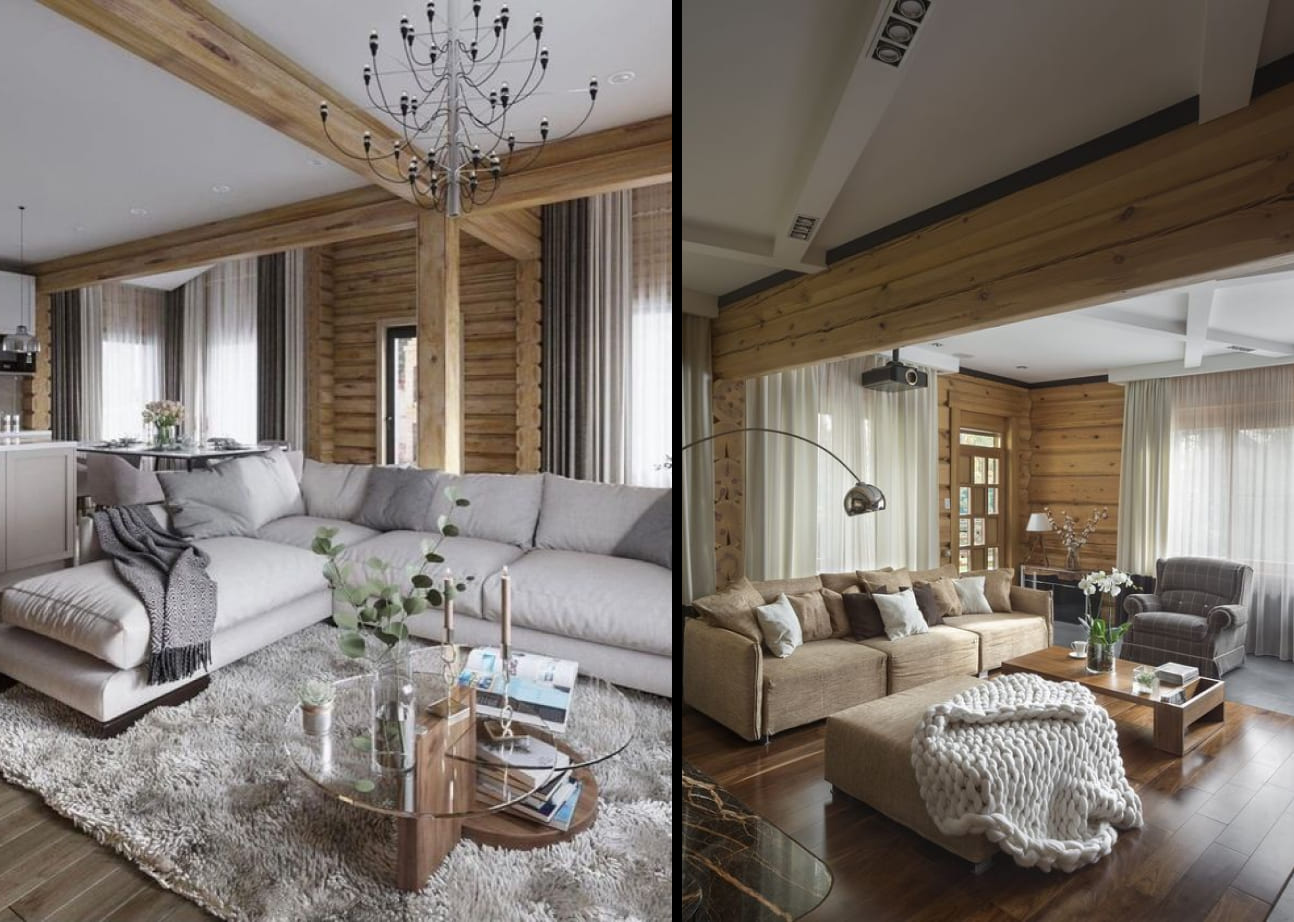 The affordable price of a wooden house will surprise everyone.
The cost of 1 m2 is $200. Thanks to a flexible pricing system and an individual approach to each client, everyone will find their home, regardless of their wallet.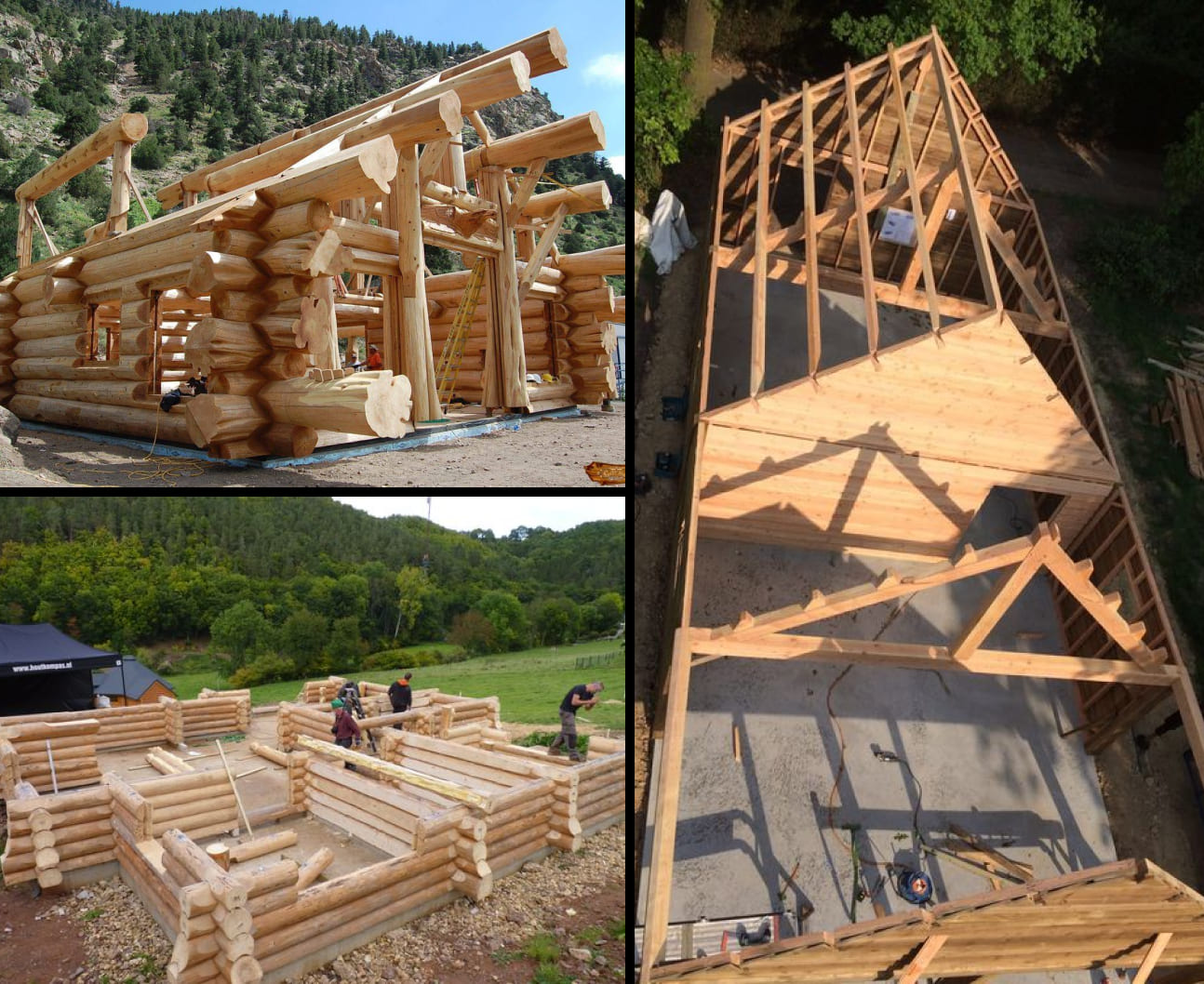 Fast construction of wooden houses
Save your time by choosing a wooden house instead of conventional technologies. The Hata-Zrub company will carry out construction of any complexity in a minimum period of time:
frame house in 10 days;
log in 30 days.
Speed ​​does not affect the quality in any way, since there are no "wet" processes (solidification of concrete, plaster mixes, screeds, masonry seams) in the construction of wooden houses. Time is precious, especially when raising credit funds, a loan, renting a home, or wanting to return an investment as soon as possible.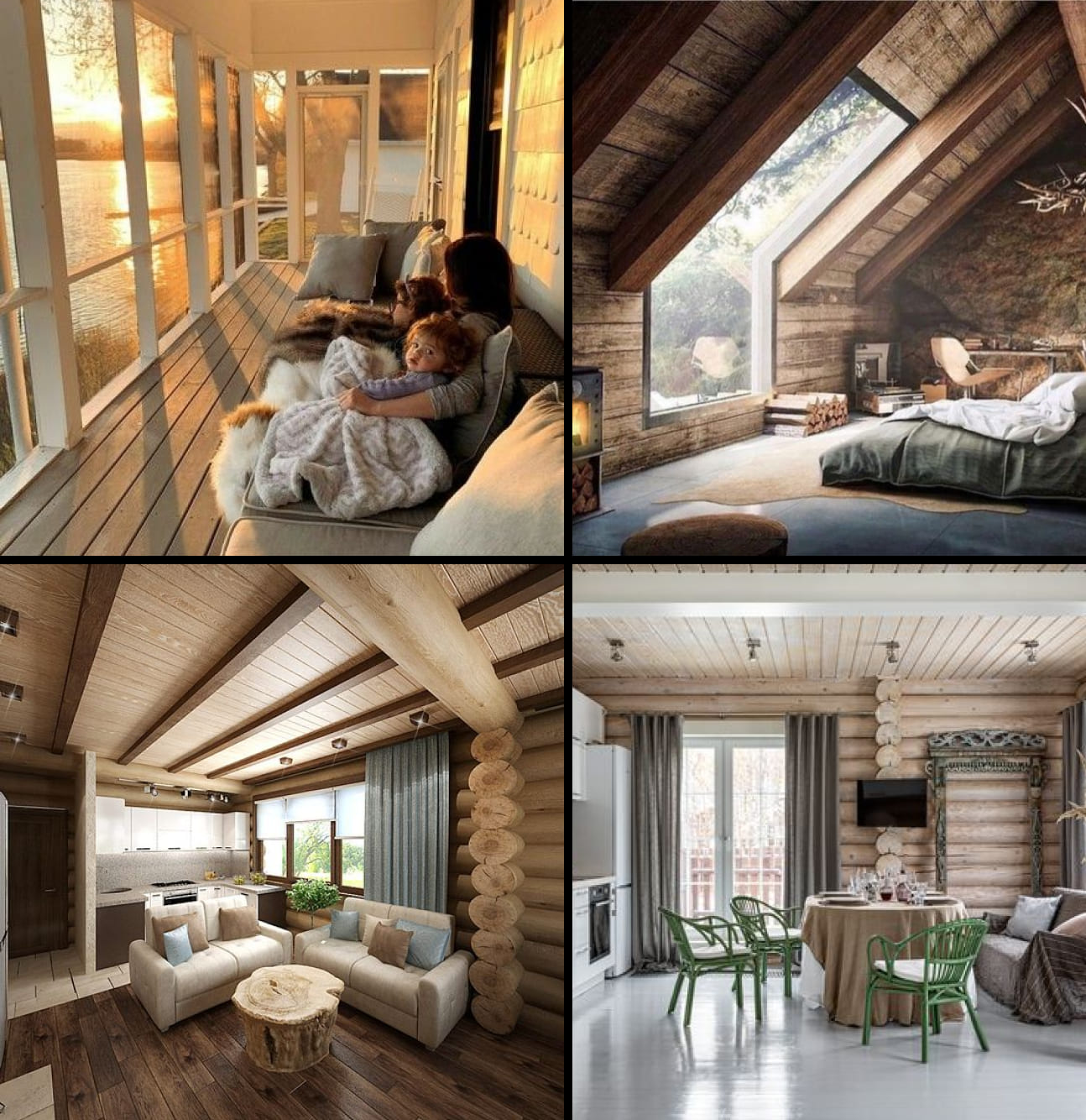 Safety and environmental friendliness of your home
What can be more natural than nature itself? Especially when the wood is brought from the most ecologically clean places in Ukraine – the Carpathian forests.
The Hata-Zrub company has a number of its own logging enterprises in Zakarpattia, so the quality and safety of housing is controlled from the moment of material procurement to the very completion of construction works.
Living in a wooden house, unlike common brick or aerated concrete structures, is not only safe, but also useful. In the construction of wooden houses, the company uses lumber from spruce (Carpathian spruce) and pine, rich in resin content, which, in addition to a pleasant aroma, are excellent antiseptics and prevent the formation of mold/fungus, which is extremely harmful to the respiratory tract and health in general .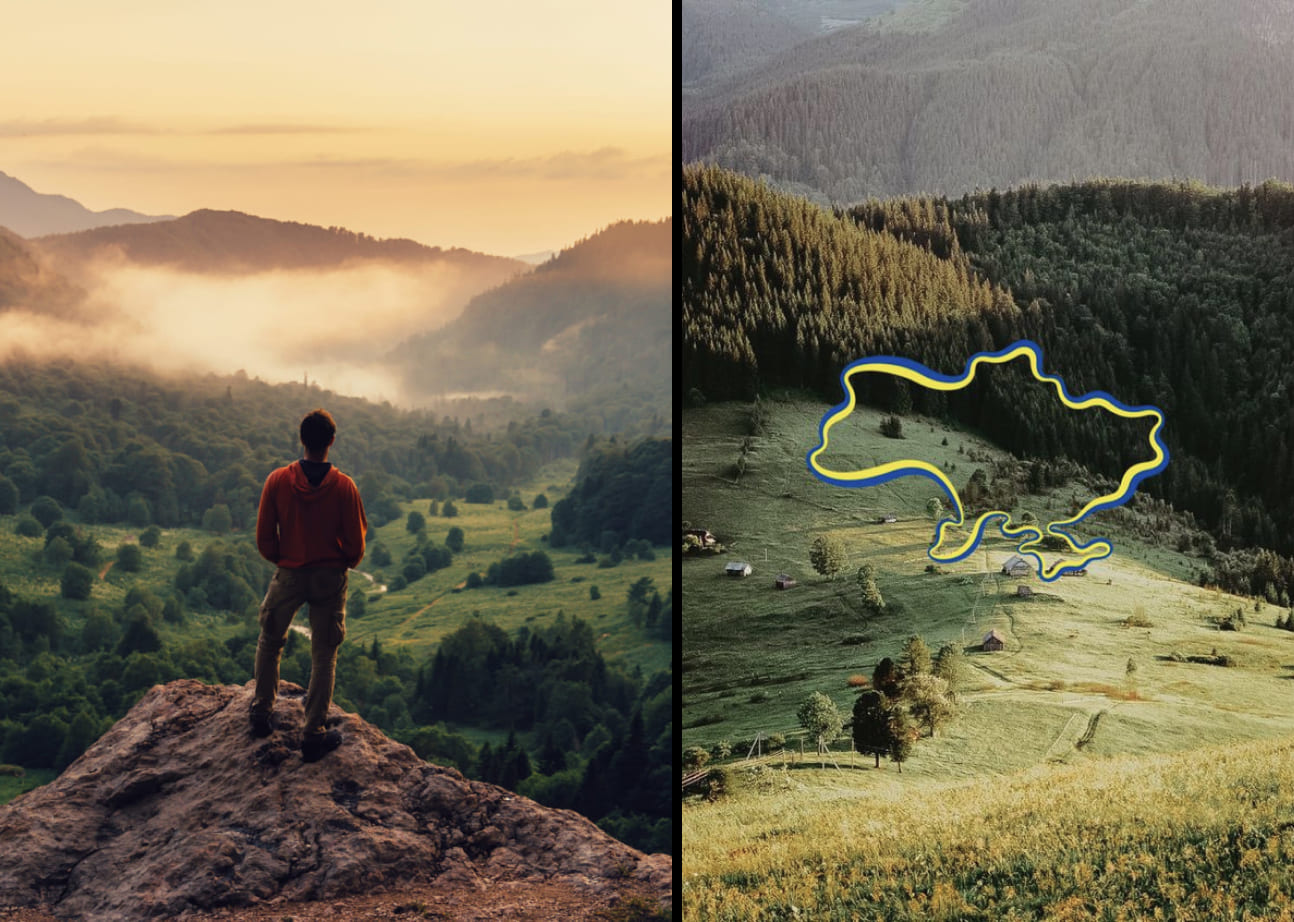 Without borders and boundaries
The Hata-Zrub team builds wooden houses in any part of Ukraine and far beyond its borders. The company's projects have been implemented throughout Europe, as Hata-Zrub has branches in many countries.
QUESTIONS AND ANSWERS
How long does it take to build a log house?
Compared to houses made of other materials, a log house is built much faster. However, no one will name the exact terms, because everything depends on the individual wishes of the client and the complexity of the project. If you want to know the approximate duration of construction of a wooden house, first you need to agree on the building project, after which our specialists will be able to determine the amount of time it will take to complete the construction.
Why should you choose Hata-Zrub for quality construction?
If you plan to build from environmentally friendly materials, choose Hata-Zrub! The main profile of the company is the high-quality construction of wooden houses and the production of lumber for future constructions. Using modern equipment and high-precision tools, the most daring architectural solutions of the customer will be transferred from paper to the construction site. The company uses various techniques of wood construction: construction of wooden houses from wild timber (wild log), construction of wooden houses from cylindrical timber, from glued timber, construction of wooden houses using frame technology (frame house).
Which house is the warmest?
Each of the options has its indisputable advantages. But if you want to build a really warm house, then the best choice is construction from glued beams. Wood has a small coefficient of thermal conductivity. In summer, you can enjoy pleasant coolness in such a house, and in winter it will be very warm.

Due to the fact that wood is a good heat insulator (the efficiency is much higher than brick or concrete), houses made of glued beams are the most profitable in terms of energy saving. You can significantly reduce heating costs. And nowadays it is especially relevant.

The walls of such a house are able to withstand constant cycles of freezing and thawing, ensuring a very long service life.
Is it possible to transport a wooden house?
Wooden houses have many advantages, one of which is the possibility of their transportation. At first glance, this idea seems unrealistic. But in fact, in practice it is very much implemented. If at one time you decided to build a wooden house, and later you move geographically to another place, you do not need to sell the house. You can disassemble it and take it with you. There is also a practice of transporting assembled houses. This possibility depends on the size and features of the structure.
What are the advantages of wooden houses?
If we talk about the advantage of wooden houses, then, undoubtedly, one of the most important is its environmental friendliness. Such houses are also called "breathing", that is, capable of maintaining a special microclimate in the house. Another well-known property of wood is its very low thermal conductivity, so it is easier to achieve a comfortable temperature in such houses in both summer and winter.

Wood can be subjected to numerous "freezing" and "thawing", which will not affect its properties in any way. Therefore, if you build a wooden house, you can live in it for a hundred years.

And another important advantage is the high speed of construction, especially if it is a frame house.
However, it is important not to spoil all these advantages of wooden houses during construction and finishing works, as well as during operation.
What can you save on during construction?
Indeed, now building a house is a very costly process. And when it comes to savings, you need to approach it rationally and understand what you can save on and what you shouldn't.

It all starts with project documentation for construction. Here it is better to pay specialists immediately and for everything, thereby avoiding unnecessary costs in the future.

Materials. All materials have a warranty period of operation. It is clear that those that will last longer cost more. If you decide to build a house "cheaper", it may happen that you will have to repair or redo something in advance.

Skilled workers. You can, of course, do the construction yourself, but it is still better to entrust it to professionals, in case of any problems, then you will ask from whom.

But what is really worth saving on is home maintenance. Due to the very high price of electricity and gas, it is worth taking care of thermal insulation in the walls and ceilings during the construction process, which is able to store heat for several days without additional heating.
Do you want to save nerves and precious time? Our company will perform all types of construction work, starting from the project and ending with the interior design of the building itself. It is no longer necessary to constantly monitor the construction process, bring materials to the site, look for special equipment and contractors. You only need to choose a project you like, order the construction of a turnkey wooden house and go about your daily business. Trust professionals with 20 years of construction experience